Capricho Merenzao
2017 Harvest
Only from a unique terroir such as the Alais vineyard could such an excitingly different wine be born, where finesse and intensity come together in our Capricho.
D. O. Ribeira Sacra.
Atlantic climate with continental influence.
100% Merenzao grape.
Grape destemmed and crushed, fermentation for about 10 days with gentle pumping, followed by a maceration during 8 to 10 days.
After malolactic fermentation the wine is aged in French oak of second and third use for 10 months.
14% alc. vol. | We recommend decanting the wine before serving at around 15ºC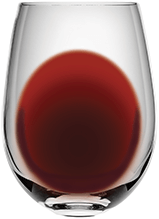 Merenzao grape
Very difficult to grow due to its sensitivity to cryptogamic diseases, it produces exquisitely fragrant wines with delicate floral and fruity notes, with little colour intensity and good structure. It results in exquisite wines with aptitude for aging.
Aroma
Intense, with its notes of rose, raspberry and cherry.