B. Blanco Lexítimo
2020 Harvest
PONTE DA BOGA I+D+i
evaluation of the potential of the Blanco Lexítimo variety in Ribeira Sacra for the development of the new Premium range wines.
Ponte da Boga developed a project, in collaboration with the USC and CSIC, to characterise and evaluate the potential of the Blanco Lexítimo variety in the cultivation conditions of Ribeira Sacra.
A detailed analysis of the climatic conditions of the Ribeira Sacra and the characteristics of the soil where it is grown was carried out, assessing the phenology of the variety and its ecophysiological behaviour, as well as its productive response and oenological potential by means of aromatic and physical-chemical characterisation, comparing it with other reference varieties in order to assess its potential as a new range of wine from Ponte da Boga.
Adega Ponte da Boga + University of Santiago de Compostela + Biological Mission of Galicia (CSIC)
Fresh, very aromatic and full of nuances that will let you discover all the potential of another of the great ancestral varieties of Galicia.
D. O. Ribeira Sacra, a single plot planted on slate soil at an altitude of 500 m.
Atlantic climate with continental influence.
100% Blanco Lexítimo grape.
Pre-fermentation cold maceration, pressing and subsequent fermentation in steel tanks and a small proportion in oak barrels, followed by aging on lees for 5 months.
13,5% alc. vol. | We recommend serving the wine at around 10o c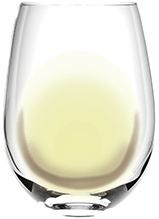 BLANCO LEXITIMO GRAPE
A recovered native Galician variety, now grown in the unique terroir of the Ribeira Sacra. It produces floral and very aromatic wines, accompanied by good acidity and great structure.
Aroma
High aromatic intensity, with citric notes combined with layers of white flowers and stone fruits, followed by subtle toasted and smoky notes.